Our leadership team has helped build some of the world's most iconic brands including Canada Goose, Burton, Oakley, Quicksilver, Roxy, Armada and more. We've been lucky enough to experience success independently and now together.  We have a common vision to share our intellectual capital and expertise with the next generation of visionary entrepreneurs and brands,  taking them to the next level—and beyond
Executive Leadership Team
Our team has helped build some of the world's most iconic lifestyle brands including The North Face, Burton, Oakley, Columbia, Canada Goose and more. We've achieved success and are driven to share our intellectual capital with the next generation of visionary entrepreneurs, taking emerging brands to the next level—and beyond.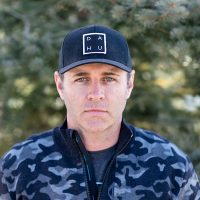 Ian Widmer
Ian has spent his 20 + year career building brands across international markets, beginning at the age of 16 in a small retail ski shop in Southern Colorado where he grew up. That experience eventually led him to Canada Goose, via various other brands and experiences, where Ian was a senior leader from 2009 until his post IPO exit in 2017. Hired as Canada Goose's first US employee, Ian led the US market during its largest and fastest growth years before being asked to relocate to Zug, Switzerland where he was tasked with restructuring and replicating the brands success across 50 different countries. Following the company's successful IPO in early 2017, Ian knew he wanted to come back the United States and channel his entrepreneurial spirit into his own project and so he relocated back to the US during the summer of 2017 and PBG was born. Ian holds a Masters in Business Administration from the University of Colorado, Leeds School of Business and a Bachelor's Degree in American History and Political Science from Colorado College.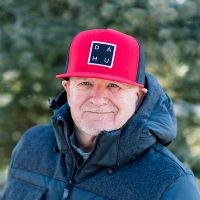 President, Distributed Brands
Clark Gundlach
Clark Gundlach is an iconic name in the winter sports arena. His passion for big snow and the mountains drove him out of the Midwest to Colorado for college, and it's in Colorado where he began to build his life-long career in the winter sports industry. No winter sports resume has more brand building experiences than Clark's. He worked in the front and back-end of ski shops during high school, he's operating specialty retail winter sports stores through college, he opened his own rep agencies in several regions of the country representing cutting edge brands, and for 20 years he disrupted the snow industry as a senior leader at Burton, and 3 more years of disruption at Quiksilver, Roxy, and DC. Recently he and his wife Pam found their way back home - back to the Colorado Mountains and the Vail Valley. Clark is a graduate of Colorado State University and the Executive Development Program at the Wharton School of Business at Penn. He's a former Executive Board Member at SIA, a former board member at SOS Outreach, an active Economic Development Board Member at the Vail Valley Partnership and the Town of Eagle Colorado, and a Co-Founder and Board Chair of the award winning Color Roasters in Eagle Colorado.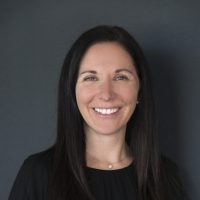 Melissa Boudreau
Melissa Boudreau grew up in Detroit, MI where she later began her career working as a store manager for Moosejaw Mountaineering.  During her tenure at Moosejaw she climbed the ranks to Senior Marketing Director where she worked across the business to drive the brands growth and success.  Most notably prior to her exit, Melissa worked closely on the inventive "Moosejaw Madness" marketing campaign which has become synonymous with their brand.  In 2015, Melissa was lured away by another Michigan based company, Emagine Entertainment, an innovative movie theater chain where she served as Chief Marketing Officer.  From overseeing media initiatives and website development, to Emagine's "guest-centric" loyalty program, Melissa was always looking for the best fit for Emagine,.  As a key part of the company's growth she helped take Emagine from 6 locations to 22 locations in less than 5 years.  
In early 2020, Melissa transitioned into a new role as the Executive Vice President and Chief Marketing Officer for Film Frog Marketing, based in Dallas, Texas which is where her journey with PBG begins.  In collaboration with Film Frog, Melissa now serves as PBG's Chief Marketing Officer driving brand awareness and demand creation across all channels of PBG's business.
Melissa holds a Bachelor of Arts in Business Administration and Management from Ashford University and a Master of Arts in Public Relations, Advertising, and Applied Communications from Michigan State University.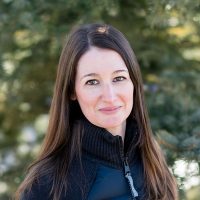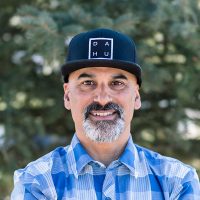 N. American Product and Team Manager
Dano Bruno
Dano has spent 40 years working in the ski industry. He began working in a ski shop in Washington D.C. at the age of 16 and this is where his passion for boot fitting and ski tuning took flight. After graduating from high school and the Fire Academy in Maryland he moved to Colorado and became a ski patrolman, backcountry guide and search & rescue. During this period he became very involved in product testing, product development and sports marketing with companies that supported him.
He went to work for Rossignol and coordinated all the Freeride and Freestyle skiing in North America, where he corralled some 40 skiers. He brought his skill set from the race department to Free Skiing and provided in-depth boot and insole setup along with World Cup ski tuning to a new style of skiing, pioneering a level of service not seen in FR skiing. During his time traveling to the Olympics, X-Games, Core Games and Dew Tour he was constantly working on product development, testing, athlete preparation and brand imaging.
After his tenure at Rossignol, a group of athletes and himself started Armada Ski Company. He also opened up his own boot shop bringing his knowledge and expertise to the consumer. Through working with the top skiers in the world he quickly learned that comfort in a ski boot means performance. He began to study the bio-mechanics of the foot and how it relates to the kinetic chain. At this time is when he started building more active and dynamic insoles and "lasting" shells for bio-mechanics increasing the level of comfort and performance for the consumer and professional athlete.
Dano then joined the Gorsuch family business as their head boot fitter and pioneered 3D imaging of the foot along with 3D imaging of the ski boot and virtually showing the consumer how there ski boot should and will fit. For the first time ever a "skier" could see and understand what the boot technician was trying to accomplish for comfort and performance. The end result was less time for the skier in the shop and more time on the hill. During this time he studied bio-mechanics of the foot in Germany and became a specialist in proprioceptive insoles. Dano builds proprioceptive insoles for ski boots, orthopedics and all other sports.
Dano has been working with athletes such as Tanner Hall, who he has been with his entire career, Taylor Seaton, Toby Dawson, Grete Eliassen, Heidi Kloser, Chris Del Bosco, Alex Ferreira, Aaron Blunck and Bobby Brown to name a few. Because of these amazing athletes he has learned to listen closely to what problems they face with comfort, performance and injury management while chasing gold medals and he brings that passion and care to his boot fitting and ski tuning.
For us it begins and ends with product. Great product combined with a willingness to listen and learn are must haves in order to structure a strong relationship."
Tobin Briggs - Chief Merchant
Contact a member of our team today